---
---
---
We renovate roads of which not only you would be crazy about.
---
The damaged carrying layer of existing roads and the damaged tarmac are milled in together with a road-recycling binder and water using a special method. This consequently results in a new frost resistant, flawless and hydraulically bonded carrying layer. The ROAD RENOVATING system TERRA-MIX has been registered with the European Patent Office.
---
---
---
The ROAD RENOVATION system TERRA-MIX offers the possibility renovating run down roads very quickly, economically and of high quality.
---
---

OVERVIEW
OF ADVANTAGES
ROAD RENOVATION System TERRA-MIX
The present tarmac as well as the current carrying and protective layers are worked into the new carrying layer as valuable building materials. The disposal and the connected truck drives can be dispensed with.
The ROAD RENOVATION system TERRA-MIX is a particularily fast and efficient method, since the present carrying and protective layers are re-used and are not removed and do not need to be transported away. The road renovation can hence be carried out in a very short time, and road blocks and the thereby connected traffic obstructions in your community can be reduced to a minimum. Already after 2 days the road can be released to traffic again.
SAVINGS ON BUILDING COSTS
Not only the renovation costs themselves, but also the maintenance costs are significantly reduced with the ROAD RENOVATION system TERRA-MIX. Since the carrying layer is bonded with a binding component, the road structure, even after years of usage, will not be permeated by fine particles, and there is no need for any geo textiles. If the protective layer after decades is damaged , only this layer needs to be renewed - the stabilised carrying layer below remains preserved.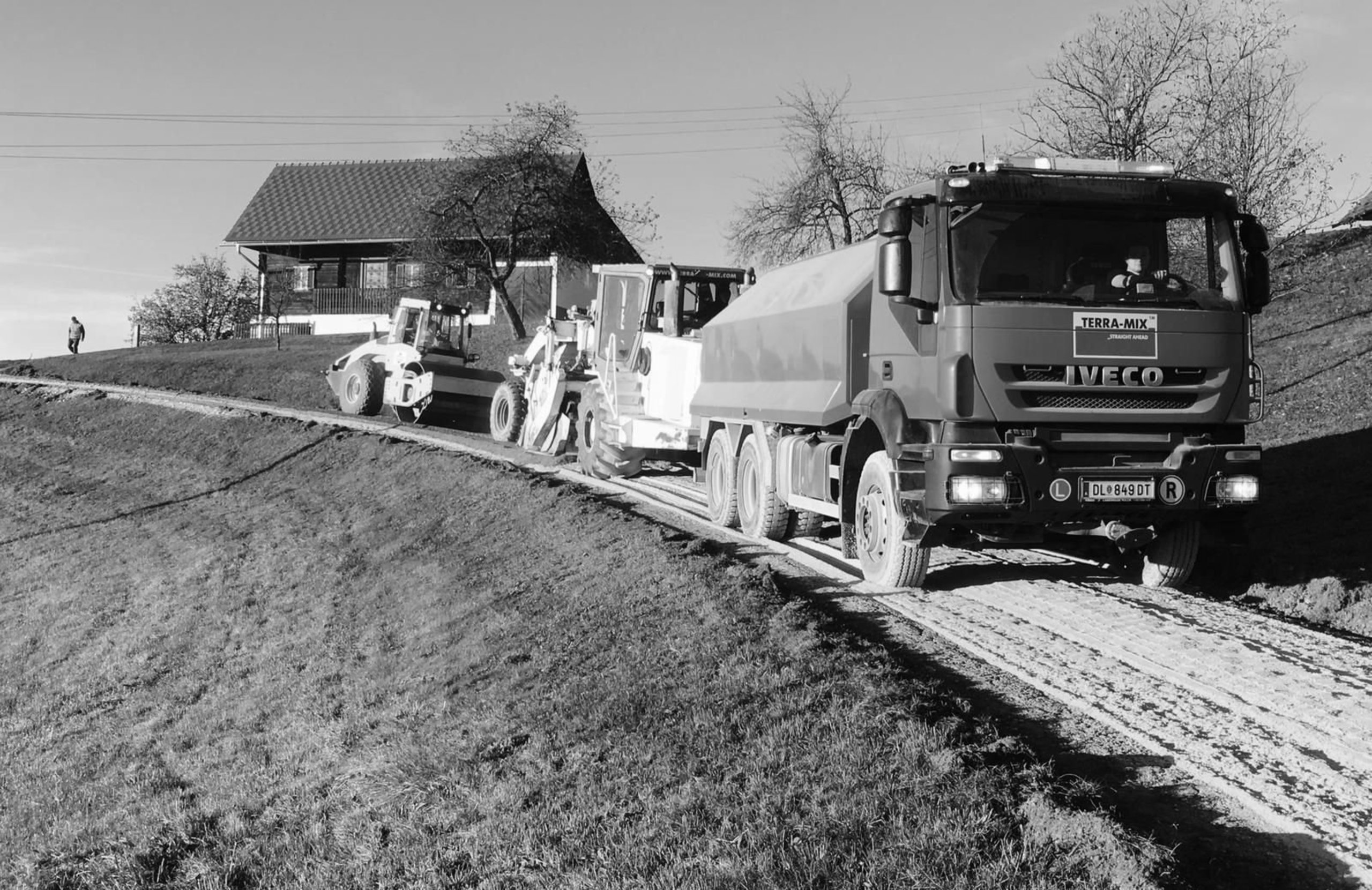 GROUND STABILISATION System TERRA-MIX
Distributing the binding component
Mixing of binding material and ground with water
---

A road construction stabilised with binding material, as used in the Road Renovation System TERRA-MIX, is up to three times as sustainable as would be possible with a conventional method. Furthermore the road constructin is more frost resistant, since in a body bonded with binding material no water islands can form. An additional plus: The road construction even with time becomes more sustainable, whereas a conventional construction over the years deteriorates.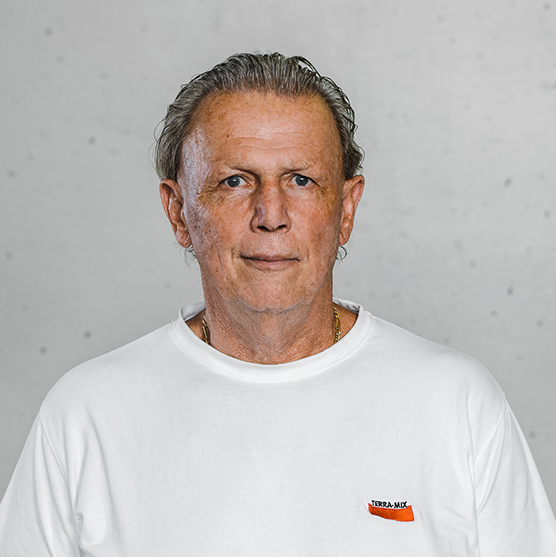 Franz Sindlhofer
project manager ground stabilisation, road rennovation
---