---
---
---
Out of the ground at hand a high quality replacement carrying layer is constructed by adding a special binding material.
---
GROUND STABILISATION WITH A REPLACEMENT CARRYING LAYER
---
---
The upper ground layers are removed, transported to a depot and finally replaced by crushed ballast and gravel, in order to get a sustainable sub-construction. On the contrary using the BUILDING GROUND STABILISATION system TERRA-MIX with a replacement carrying layer time , effort as well as costs can be significantly reduced.
---
---
---
As preparation a special binder mixture, fine tuned to the specifics of the ground at issue is spread out and then worked into the ground. In the next step compaction can follow and a sustainable sub-structure is available. This method enables a ressource saving way of working and also enabling an ecological way of construction.
---
---

OVERVIEW
OF ADVANTAGES
BUILDING GROUND STABILISATION System TERRA-MIX
SAVINGS IN CONSTRUCTION COSTS
Through our innovative technology of building ground stabilisation it is normally possible to generate the replacement carrying layer using the available ground material. Herewith high costs for additional material can be ommitted and this in turn comes as a benefit to your building costs.
Compared to conventional methods using the GROUND STABILISATION system TERRA-MIX with a replacement carrying layer less working stages are needed. The ground stabilisation can be executed faster and more efficiently. You hierby benefit from a significant time advantage for your building project.
Since the replacement carrying layer can be established using almost any building material present at the building site ( like clay, silt, sand, gravel, building rubble, tarmac debris etc.) the GROUND STABILISATION system TERRA-MIX gets away without or with very little material substitution.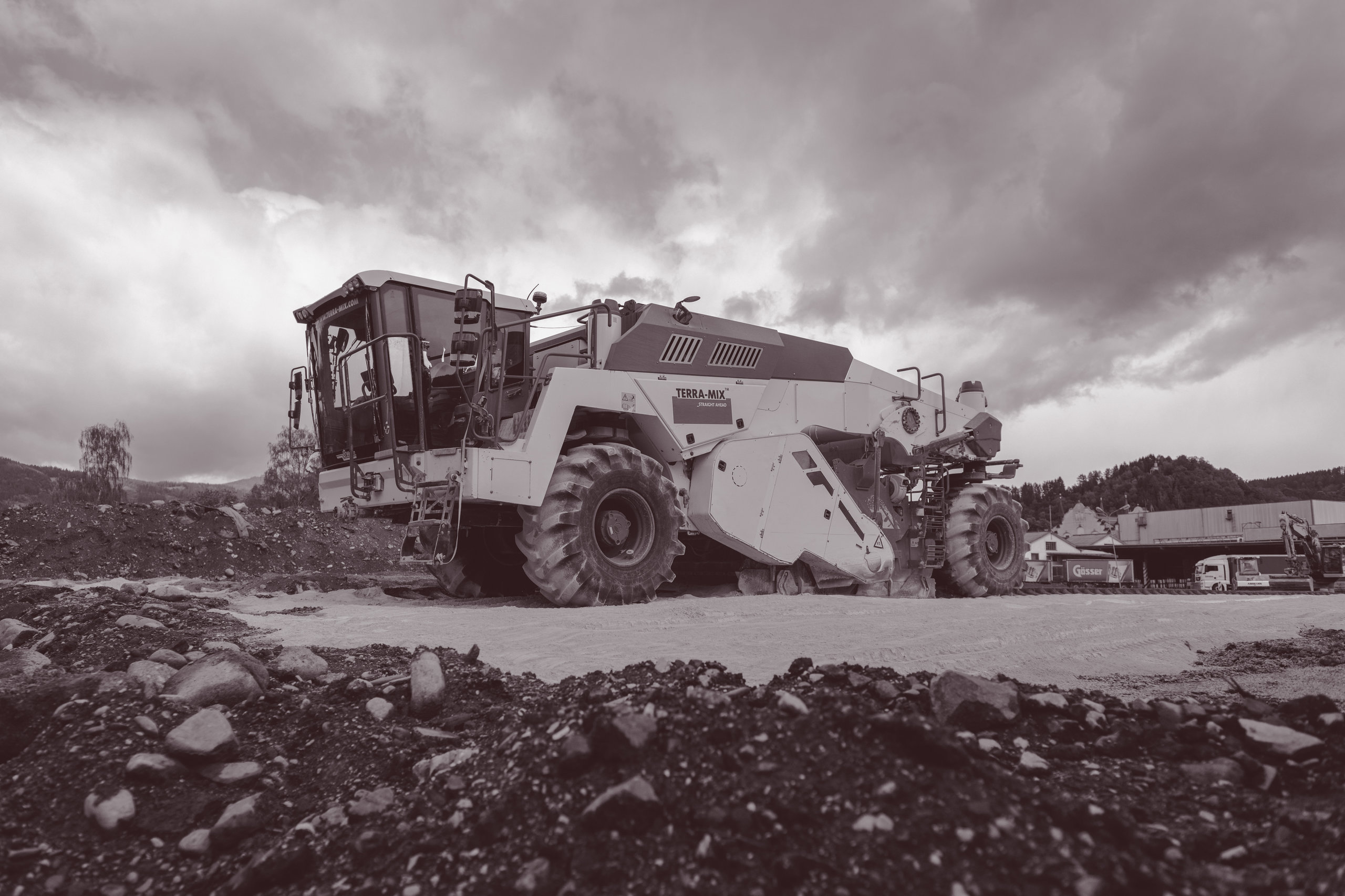 GROUND STABILISATION system TERRA-MIX
ROAD CONSTRUCTION AND RENOVATION
REINFORCING OF SHUNTING AND PARKING AREAS,
RESIDENTIAL BUILDINGS, PRODUCTION- STORAGE AND LOGISTIC HALLS, STORAGE AREAS
SEALING AND REINFORCING OF DUMPS
---
Many well documented bearing plate tests prove the successfull implementation of the GROUND STABILISATION system TERRA-MIX. We guarantee* bearability, planarity and an improvement in frost resistance of the generated replacement carrying layer.
* dependig on the extent of the contract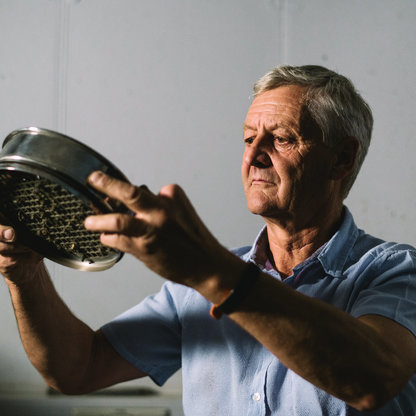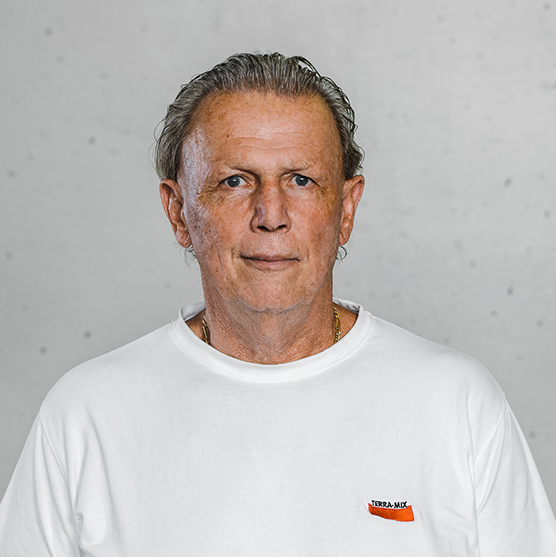 Franz Sindlhofer
project manager ground stabilisation, road rennovation
---